Deep Cleansing Green Tea Face Mask Stick
The deep cleansing green tea face mask stick helps solves various skin problems including acne, blackheads, aging, oily skin, and more.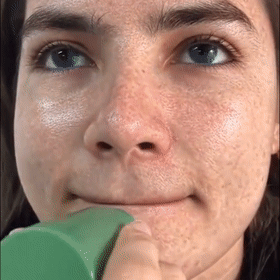 MAIN FEATURES
Natural Ingredients
The Green Tea Solid cleansing face contains green tea extract, which can effectively clean the skin pores, deeply clean up skin dirt, adjust the skin's water and oil balance, replenish skin moisture, and nourish the skin.
Moisturizing
Effectively reduce blackheads, control oil, improve facial fullness, and Keep beautiful skin.
Easy To Use
Just wash your face, apply mud to your face or body, leave it for about 10 mins, then wash off. The texture is fine and smooth, easy to spread, and easy to use.
Easy To Carry
The product adopts the design of a rotating head, which is more convenient to use and not easy to dirty hands. Pretty and small, easy to carry.
OUR GUARANTEE:
If you are not satisfied, you can return the item within 30 days for a full refund. If you do not have a positive experience with the item, we will do everything we can to satisfy you. We have a 30-day hassle-free money-back policy.