Indoor hover drone for beginners equipped with powerful motors to fly in all directions and can perform 360° flips. Plus it flies with smart, obstacle avoidance motion sensors, and has super-bright red and blue LEDs lights. 
FEATURES & HIGHLIGHTS:
Electric Powered
Easy to Fly
Durable Constructed Material
Master Hand / Eye Coordination
Advanced Infrared Hover Sensor Technology
US-Certified Quality Assured
Battery Charges with USB Charger
WHATS INCLUDED:
UFO Hover Drone
USB Charger
2 x Spare Rotors
SAFE FOR ALL AGES 
Easy, fun, and great beginner drone for kids ages 6 and up. Don't play in crowded places. Flies for 6-8 minutes with every 35-50 minutes of charge.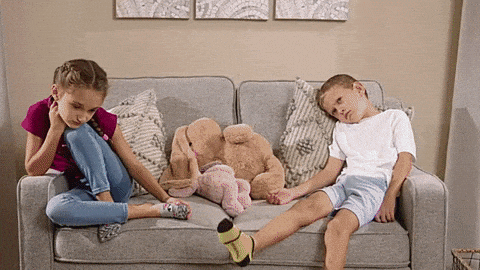 CERTIFIED PRODUCT
This flying toy drone is designed with nontoxic, high quality webbed shell that protects hands, walls, and furniture from the propellers. This webbed shell also keeps the drone safe from damages as it fly around any indoor space. 
OUR GUARANTEE:
If you are not satisfied, you can return the item within 30 days for a full refund. If you do not have a positive experience with the item, we will do everything we can to satisfy you.
Buying items online can be a complicated step. We want you to know that there is absolutely no risk in ordering something from us and trying it out. If you don't like the article or if it doesn't meet your expectations. We have a 30-day hassle-free money-back policy.