Portable Mini Air Humidifier
The portable and small design of the Mini Humidifer makes it convenient to use in your bedroom, office, or car. Plus you can take it on trips while traveling since its rechargable. Cleans the air and helps keep skin healthy and moist.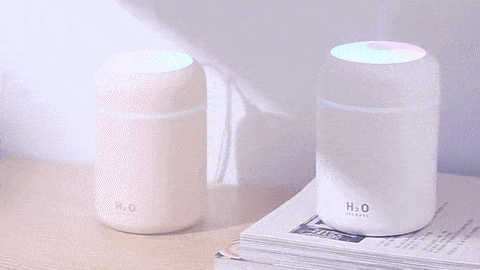 FEATURES & HIGHLIGHTS:
Colorful LED Light - This cool mist humidifier has a VIVID colorful Cycling light setting creates a peaceful ambiance while delivering a soothing mist which offers maximum relaxation and helps ease stress. The night light could also help improve your sleep quality.
Silent Ultrasonic Operation - Produces a near-silent frequency 26dB (quieter than a library) ensuring ultra-quiet operation. This humidifier won't bother you while sleeping or working. 
One Button Control - One button controls all functions, you simply need to press the power button every 1 second to control the mist. Keep pushing power button for 3 seconds to enable the night light and colorful light function.
Two Spray Modes & Auto Shut-Off - This humidifier has two mist modes: Continuous and intermittent mode. On continuous mode, it will automatically shut-off after 4 hours. On intermittent mode, it will automatically shut-off after 6 hours. It shut-off when the water level is low. Thus, you don't have to worry about the humidifier being damaged in the absence of water. You can use it at night without worrying about safety.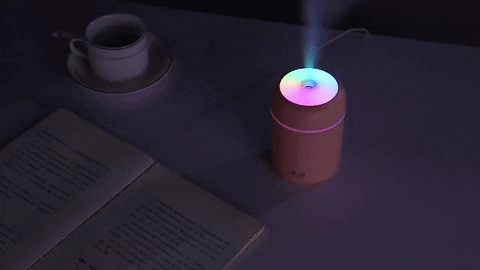 WHATS INCLUDED:
1 x Aroma Diffuser
1 x USB charger
1 x Cotton swab
1 x User manual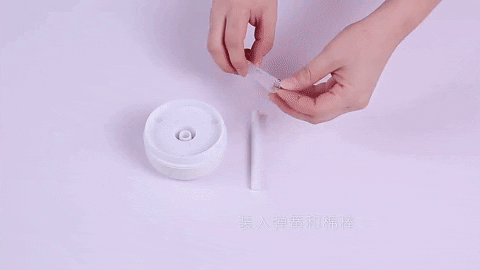 OUR GUARANTEE:
If you are not satisfied, you can return the item within 30 days for a full refund. If you do not have a positive experience with the item, we will do everything we can to satisfy you.
Buying items online can be a complicated step. We want you to know that there is absolutely no risk in ordering something from us and trying it out. If you don't like the article or if it doesn't meet your expectations. We have a 30-day hassle-free money-back policy.